Dogs love to have fun with their humans, especially during the holidays. Getting your pup a Halloween costume is a great way of making it part of the festivities. It also gives you a chance to showcase its talents when trick-or-treating around the neighborhood.
Dog Halloween costumes don't just create cute social media photo ops. Putting a costume on your pup teaches it to stay calm as you touch its face, neck, chest, stomach, back and paws. Staying in the costume for a few hours also shows it how to withstand different stimuli without getting scared or acting out.
Below are 10 dog costume ideas you can use to have fun with your pup during the next Halloween celebrations.
Safety Tips: Things to Consider When Choosing Dog Halloween Costumes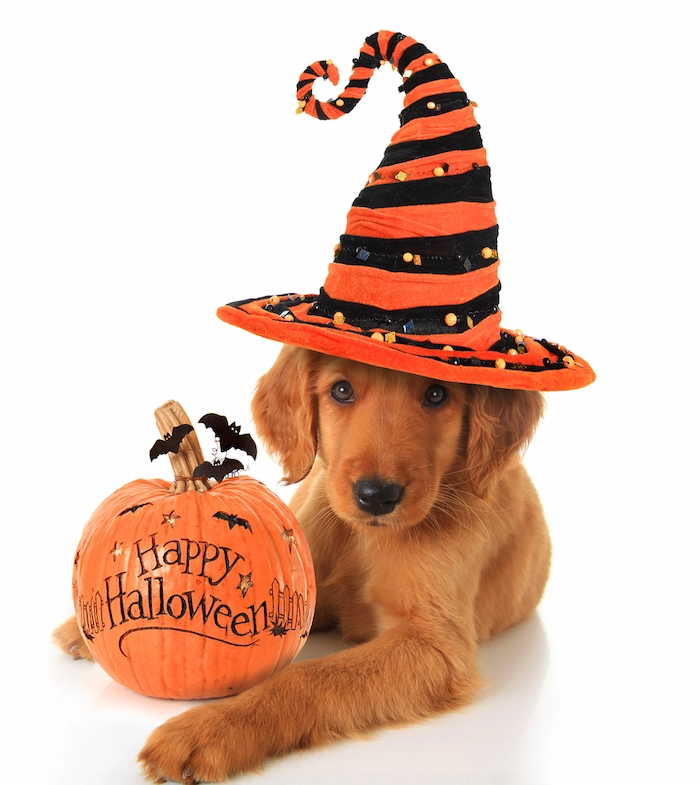 Avoiding Halloween costumes that can risk your dog's health and safety is key to enjoying the festivities.
Material type is one of the most important safety considerations for dog costumes. Most affordable pet costumes are made from synthetic materials, such as polyester and nylon. However, these materials contain allergens that can irritate your pet's sensitive skin.
Synthetic materials also trap heat, affecting your pup's ability to regulate its temperature, especially during hot days. Your dog will have more fun wearing costumes made from breathable natural fibers, such as cotton, bamboo and hemp.
Avoid costumes that could be dangerous, including those made from highly flammable materials and tight clothes that restrict the neck, chest and legs. Outfits can also pose a Halloween danger for your dog if it chews and swallows buttons, pompons or bells. Take care if a costume has loose strings and hanging ornaments that could cause a snag.
Since dogs can't verbalize their discomfort, keep a close eye on your pet when it's wearing a costume. Veterinary experts recommend taking your dog out of a costume if it licks its nose excessively, grimaces, shows the whites of its eyes, pushes back its ears, or trembles. Taking these precautions ensures your pup is willing to try more costumes on in the future.
Top 10 Dog Halloween Costumes
1. The Classic Ghost
The classic ghost costume is a popular choice because it's season-appropriate, easy to wear and comfortable for most dogs.
A simple bandana with a ghost print like the one from Tees & Tails may be ideal for fussy dogs, while detailed ghost T-shirts like those from DroolingDog Store can create a spookier look for a dog that loves Halloween festivities.
2. The Superhero Pooch
Having a superhero-themed Halloween subverts spooky October 31st traditions and allows you to honor a real-life hero: your dog. Superhero costumes can range from delightfully simple to uniquely detailed.
DC Comics has dog superhero costumes that double as safety harnesses, while costumes from Rubies let your pet dress up as Batman or Harley Quinn.
3. The Furry Witch
It's not Halloween without a witch to stir things up, and your dog will look adorable in a witch's cloak and hat. Midlee Store has a witch costume that can make your dog look spooky without obstructing its eyesight, hearing or movement.
Rubies have elaborate witch costumes for a Wizard of Oz Halloween, while Hogwarts sweaters from Harry Potter can keep your furry friend warm and on-theme during the holiday.
4. The Canine Mummy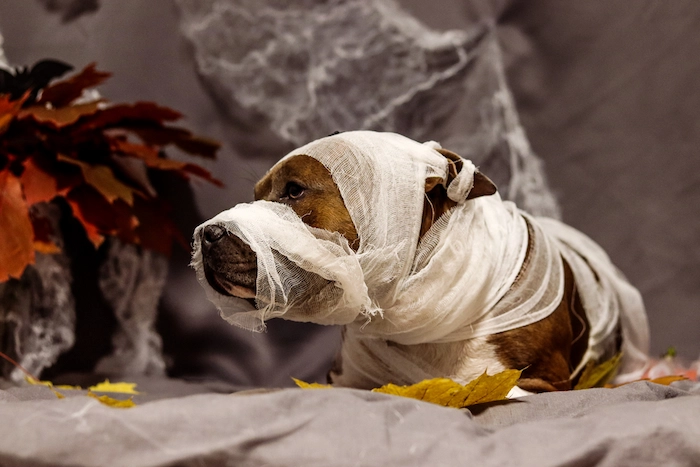 There's no better way to include your lazy or injured furry friend in the Halloween festivities than with a canine mummy costume. If your dog has a bandage, lightly wrap white rags or theatrical gauze around its head, chest or legs to create the mummy look. You can also buy an adorable costume with a mummy print for dogs that don't like wearing too much fabric.
5. The Doggy Skeleton
Some believe the dead come to life on Halloween, so a doggy skeleton is the perfect outfit, especially at night.
You can transform a simple black cloth by printing a white skeleton on the back. Many brands also offer glow-in-the-dark skeleton prints for just the right amount of spookiness.
Coomour has skeleton costumes for dogs of all sizes. You can get your pet a doggy skeleton cape, shirt, or hoodie to keep it warm while trick-or-treating.
6. The Fairy-Tale Beast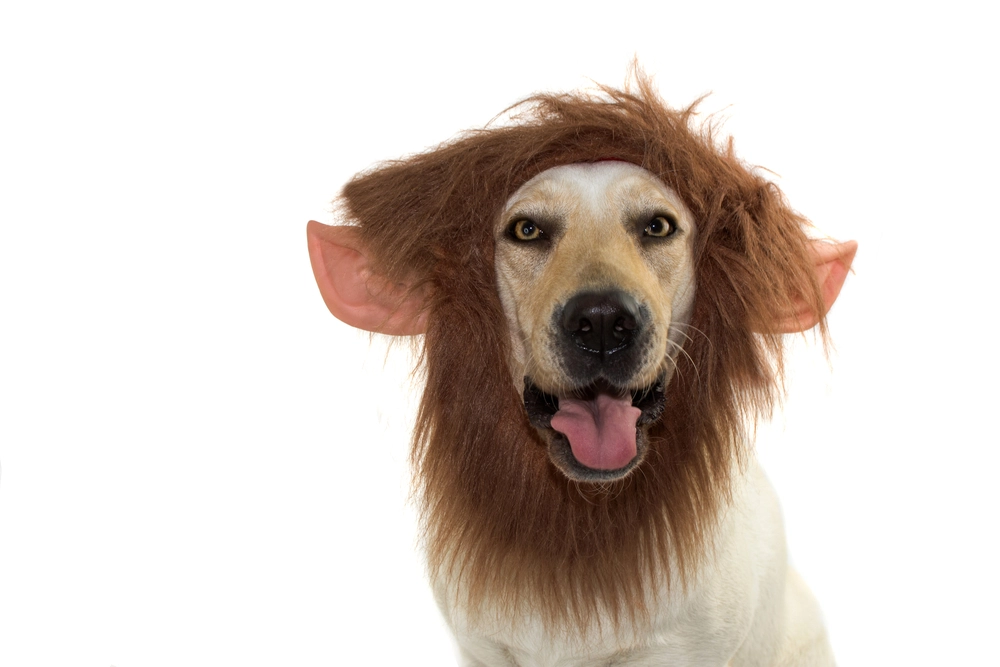 A beast costume leverages your pup's natural features to create a wild or mystical creature. For example, Onmygogo's mane wigs can transform your dog into the lion from The Wizard of Oz or the Big Bad Wolf from Red Riding Hood.
Animal hoodies from Rypet and other brands can instantly transform your pup into any beast on earth, making them one of the best dog Halloween costumes.
7. The Pumpkin Pup
Pumpkin dog costumes can make your dog into an adorable Halloween decoration, especially if you hate carving actual pumpkins. A simple headpiece like the one from Rypet is ideal for a fussy pet who hates wearing clothes.
NACOCO offers different types of cozy pumpkin costumes for dogs, including a fleece hoodie and sweater. Pumpkins are a perfect fall decoration, too, so your pup won't look out of place wearing its cute pumpkin costume even after Halloween.
8. The Dracula Dog
A Dracula pet costume can complement your dog's sharp canines this Halloween. GOYOSWA has a black-and-red vampire cloak with an elaborate collar that can transform your pup into an adorable mini Dracula. You can reuse the costume to create a believable devil during your next Halloween party.
Rypet also has a lightweight batwing pet costume that can make your dog into the perfect shape-shifting Dracula.
9. The Pooch Pirate
Dog pirate costumes are highly versatile. A simple bandana and hat can make a pooch who hates wearing clothes look like a charming buccaneer.
You can also opt for a more elaborate pirate costume like the one from NACOCO. Putting your pup's face in a vintage costume, complete with a pirate hat and hooks, will make it the talk of any Halloween party.
10. The Royal Canine
Putting your pup in a royal canine costume is a great way of honoring its position as the in-house king or queen. These costumes are fit for any special occasion, including dog birthdays.
Rubies has a great selection of dog costumes for different positions in a royal court, including princesses and knights.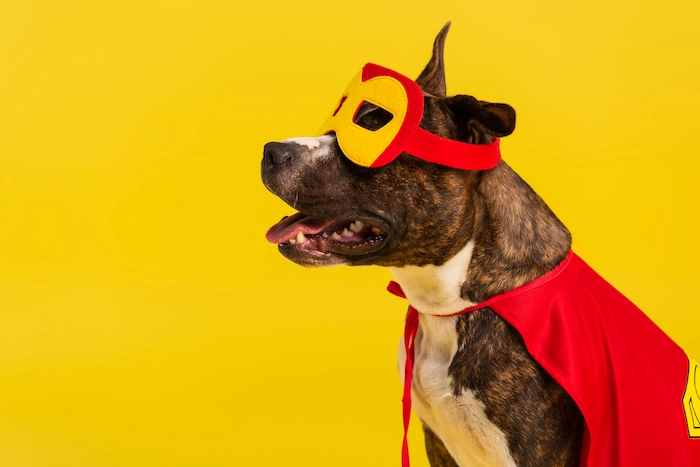 DIY Ideas: A Quick Guide to Making Simple Costumes at Home
Making your dog's Halloween costume at home lets you use comfortable materials to create the perfect fit economically. Here are two simple dog costume ideas.
Ghost Costume
A ghost costume is probably the easiest Halloween dog costume to make, especially if you're pressed for time.
You'll need a plain white bedsheet, a pair of scissors and a pencil. Then:
Have your pup sit and cover its head with the sheet.
Use the pencil to mark around its eyes, nose, mouth and ears.
Mark the sheet length required to cover your dog's front legs and back.
Use the scissors to cut out the marked openings and reduce the sheet's length.
Paint Palette
If your dog is wearing a cone after a medical procedure, here's how to turn it into a palette and include your pet in the festivities.
You'll need a polystyrene foam block, a marker, a small knife or box cutter and some dog-safe paint.
Carve a circular piece from polystyrene foam big enough to cover your pup's shoulders.
Place the circle in front of your dog's face and outline the length and width of its face.
Create a hole in the middle of the circular piece of polystyrene foam this size. Hold it over your dog's face to check the fit.
Pour different colors of dog-safe paint into several bowls.
Put your pup's paw into the paint, then press it onto the polystyrene foam. Repeat until the palette is filled.
Let the paint dry before putting the palette around your dog's face.
How to Make the Most of the Halloween Experience With Your Dog
Halloween is a fun time everyone in the family can enjoy, including your furry friend. Since there's such a wide range of dog Halloween outfits, dressing your pup as a different character each year can create lasting memories.
However, holiday costumes and festivities pose unique safety risks for your dog. Increased foot traffic, loud music and fireworks can scare your pup and potentially cause it to run away. Fortunately, the Halo team created a tech-driven pet product called the Halo Collar 3 to prevent this.
The Halo Collar 3 allows you to create invisible fences for your dog. The collar's feedback feature tells your dog to turn back, lowering the chances of leaving the safety of home. You can also use the Halo app to see your dog's location and quickly get it back to safety if it gets lost.
Get the Halo Collar 3 today to safely enjoy many Halloweens with your dog.