With dynamic financing and payment options, giving your dog the safety they need is easier than ever.*
Please see the table below for example payments based on a full price of $999 and a
discounted price of $699, paid over 12 months with 10% APR. Haven't unlocked your discount yet? Click here!
Qualify in Minutes
Complete the quick application to qualify at checkout. It won't affect your credit score!
Pick Your Payment Plan
Pick the plan that works for you, so your dog has the best safety with no hidden fees
True Freedom
Safety, communication and freedom with the flexibility to pay your way

*Pricing examples based on a purchase price of $999 and a discounted price of $699. Pricing table excludes tax. Down payment may be required. Minimum of 90-Day Limited Warranty period included with Basic Plan. Extended warranty options and accessories are included with Silver or Gold Plans. Prepayment not required for Halo Basic, Silver, or Gold Plan. Plan not included. See Plans.
Then prequalify at checkout for your Halo Kit Order
"I can spend less financing my Halo Collar
than it costs for a session with a personal dog trainer each month.
Now I know my dogs are safe and I didn't have to wait.
It's a no-brainer. "
No Waiting, Pay Over Time
Halo has partnered with Affirm to offer flexible, easy financing.
We're bringing Halo to you on your terms.
Because every dog deserves the best protection.
*Rates are between 10–30% APR. A down payment may be required. Subject to eligibility check and approval. Payment options depend on your purchase amount. Estimated payment amount excludes taxes and shipping fees. Actual terms may vary. Affirm loans are made by Cross River Bank, Member FDIC. Visit affirm.com/help for more info.
Don't Miss Your Limited Edition Kit
We believe in building the best experience possible for you and your dog, so we've put together a special, limited edition kit to thank our Early Adopters for your help and support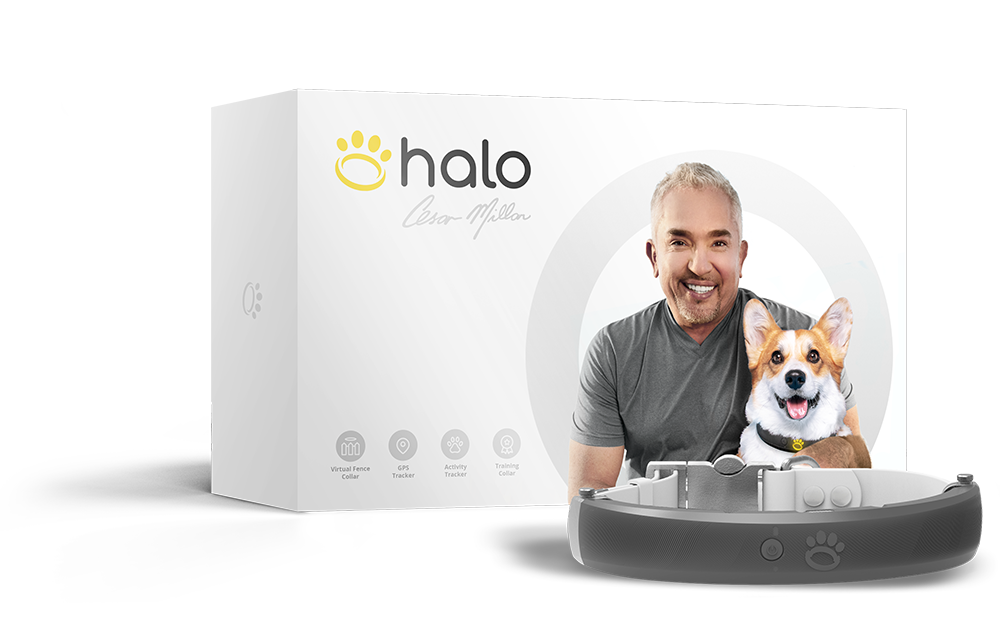 Special Early Adopter Pricing
We've created a special Early Adopter price, available for a limited time for our Premiere Pack Leaders

Early Access to the Halo System
Be the first to use and learn Halo's next-gen smart solutions for the ultimate in dog safety and training

Priority Support & Feedback Opportunities
We're ready to help any way we can. Have feedback? We'll work with you to shape Halo for your needs!

Exclusive Membership in Cesar's Halo Pack
Lifetime Premiere Pack Leader status, and priority access to special meet-ups and feature opportunities

Free Pre-Launch Halo Gold Plan
Early Adopters will receive 6 free months of our premium Halo Gold plan

Guaranteed Pricing
When you choose your plan, we'll never raise your monthly service rates ...ever!
Limited number available!