The Halo Collar
Your dog's personal halo of protection. Fences are stored right on the Halo Collar and autonomously guide your dog to stay inside—even without wires, WiFi, or cellular.
The Halo App
Your hub for everything Halo. Create up to 20 wireless fences, access training, view your dog's real-time safety status, and manage each dog's custom preferences at home or on-the-go.
Halo Training
Access Cesar's custom 21-day Program, special training features, premium lessons, and live sessions with expert trainers.
Your dog's personal halo of protection.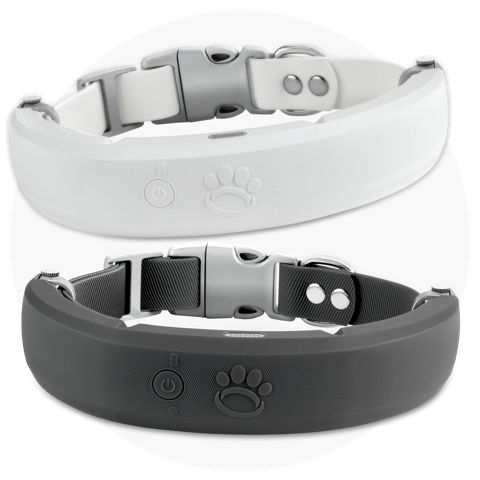 Smart Fences
Halo Fences use world-leading GPS & GNSS instead of wires, and they're stored directly in your dog's Halo Collar. Fences work automatically to keep your dog inside. You never have to worry about your WiFi or cellular connection affecting your dog's boundaries.
No Installation
Easily create up to 20 fences in minutes by tapping on your map, or by walking the perimeter with your Halo Collar. You can edit your fences any time—no wires, no digging, no damage, and no range or terrain limitations. 
Natural Guidance
The Halo Collar communicates with your dog using customizable Prevention Feedback at the right time. Fences calculate when your dog is near the boundary to prompt them to turn around. As soon as they stop or turn back, the collar even uses Encouragement Feedback to say 'good job'!
Customizable Settings
With a wide range of sound, vibration, and optional static prompts to choose from, you can customize your dog's feedback to perfectly match their learning style. Set your pup's profile color and matching Halo LED, which signals collar mode changes and lights up for nighttime-visibility
Flexible Fit
The Halo Collar is one-size-fits-most, with a flexible comfort fit. Choose a replaceable strap in Small, Medium, or Large. The Halo Collar's custom strap with clasp and no-slip grip can be easily adjusted or swapped out for a larger size as your dog grows.
Go Anywhere
Advanced multi-constellation satellite systems overhead communicate with your Halo almost anywhere in the world. Custom, durable materials and rigorous environmental testing keeps your collar ready for any adventure—even featuring an IP67 water rating for peace of mind in any weather or water.
Your hub for everything Halo.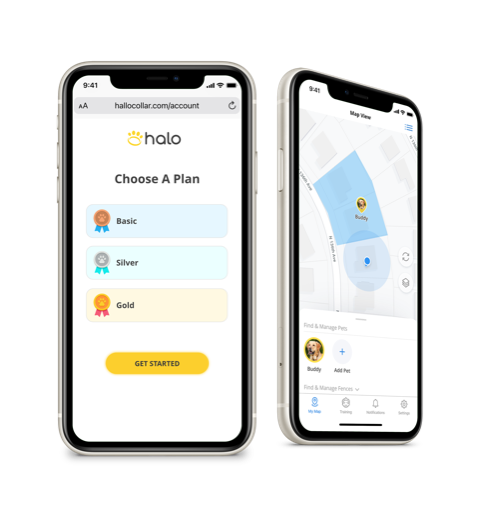 Create Fences
Fully-closed virtual safe areas that allow your dog to safely roam off-leash inside the Halo Fences you create, so you and your dog have freedom and peace of mind any time, anywhere.
Safety Status & Location
Real-time GPS & GNSS reporting lets you check your dog's safety status and location, or watch live location updates with Bluetooth™ enabled and while in range of your Halo Collar. 
Manage Fences & Beacons
Create, edit, pause, and enable boundaries for all of your fences and beacons. Easily adjust preferences with a tap, with the ability to change modes for one pet or multiple pets at a time.
Track Activity & Progress
Daily, weekly, and monthly activity charts track how much time your dog spends active vs resting, how many Preventions they receive, and where–so you always know about your dog's safety, activity and training progress.
Access Training
Everything you need for the best training experience in one place. Manage your dog's custom feedback settings, access your 21-Day Program from Cesar Millan, and opt in to premium lessons to master all kinds of training techniques.
Remote Communication
Go beyond automated reminders with premium Instant Feedback, which allows you to support your other training goals with manual Prevention reminders or Encouragement Feedback on-the-go, over Bluetooth™, WiFi, or cellular.
Expert Programs. Premium Lessons. A Lifetime of Safety.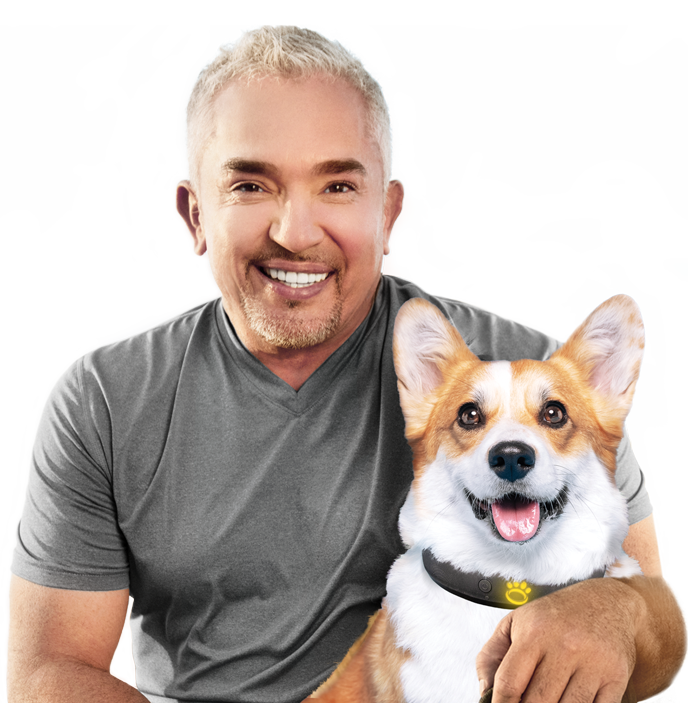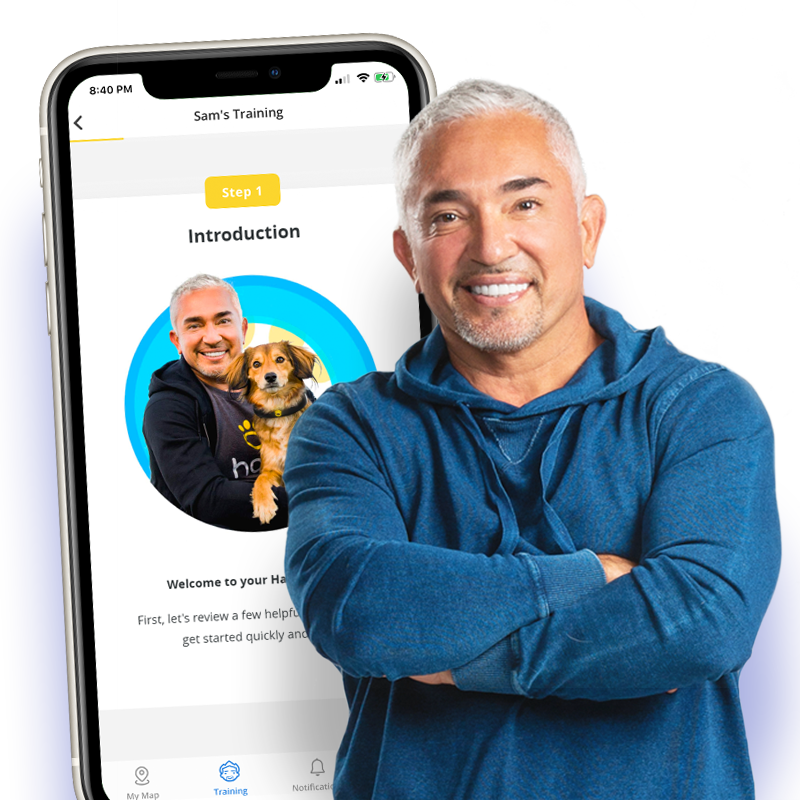 The 21-Day Program
Halo takes a holistic approach to boundary training that's more effective than any other. Following Cesar Millan's guidance, you'll learn to master the Halo system in 4 steps.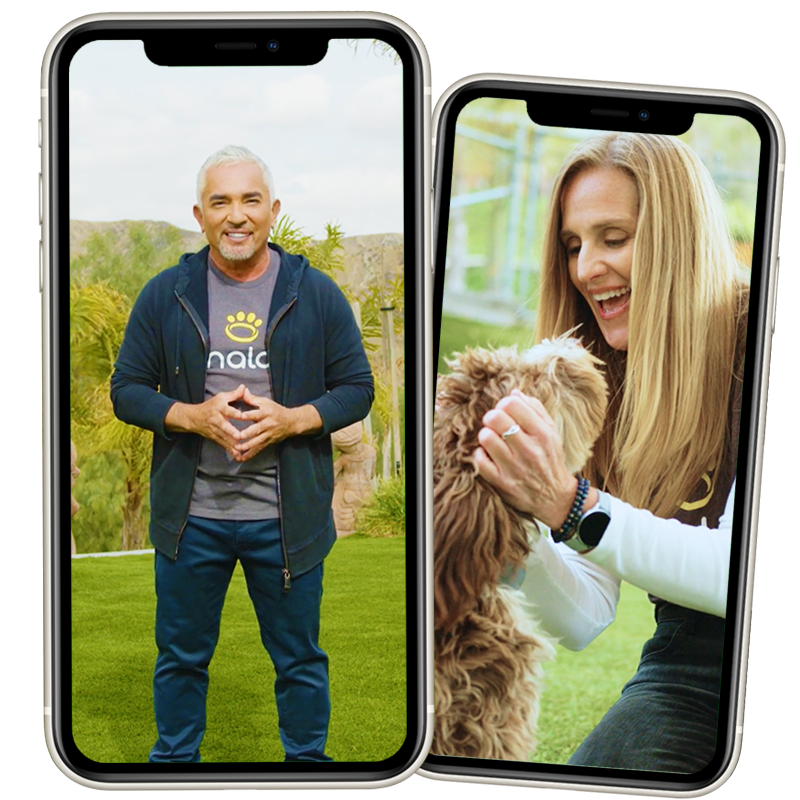 Premium Training
Premium lessons, exclusive live-streams, and VIP Q&As with training experts are at your fingertips for all of your training needs.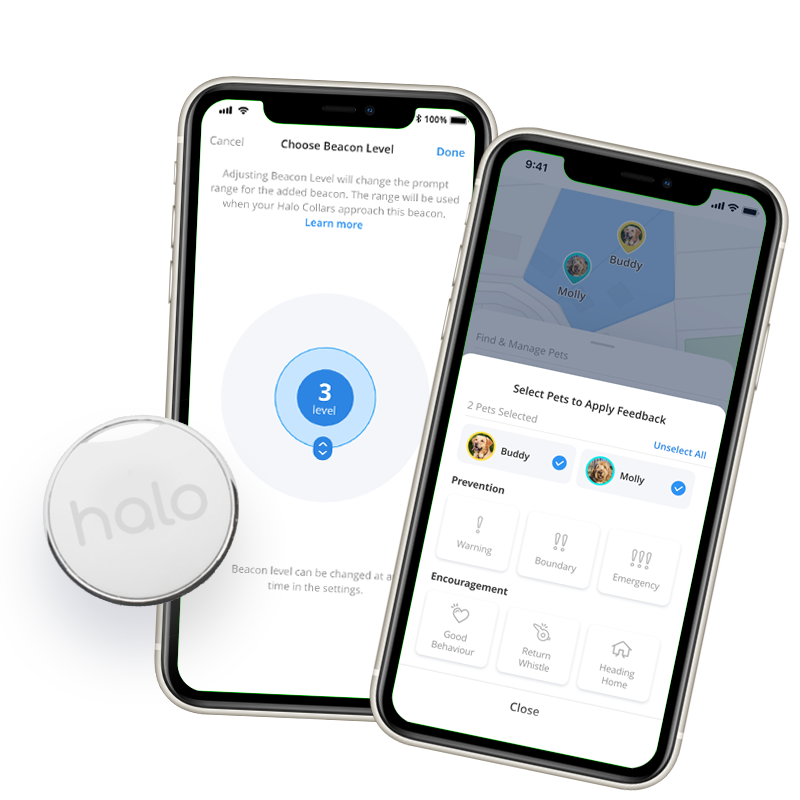 Training Features
Halo empowers you to completely customize your training tools. With a premium plan, you'll receive special training features to get the most out of Halo.
Have Questions About Halo?
From live sessions with our founders, to extensive FAQs, and support with an agent dedicated to you, we're here to help.
Get Support
View FAQs, help articles, or create a new support ticket
Live Sessions
Meet the founders and other experts during live-streamed support sessions
Virtual Dog Park
Share screen or video chat live with an agent via our virtual "dog park" from 9am-6pm ET