Like-New
Halo Collars
The Same Halo Quality
Like-New Halo GPS Dog Collars are backed by a one-year warranty and the same 100% Satisfaction Guarantee* that Halo will work for you and your dog.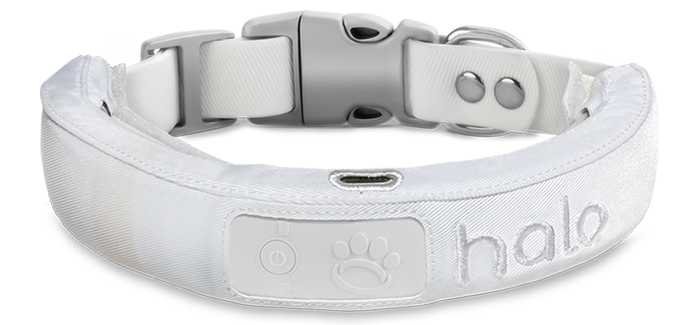 Like-New

Halo 2 GPS Dog Collars
$499
Like-New Halo GPS Dog Collars are factory-tested to function as completely new collars. Halo Collar is an all-in-one dog safety solution. It allows you to instantly create up to 20 GPS wireless virtual fences so your dog is safe at home in your backyard, and everywhere you go, something you can never do with the wired in-ground fences. Cesar Millan's expert dog training will teach you everything you need to know for the ultimate boundary training and bonding experience with your dog.
Peace of mind
With Like-New Halo GPS Dog Collars, you get all the same great features, benefits and world-class customer support.
One-year warranty
Available payment options
Option for Halo Care
Same Return Policy
100% Satisfaction Guarantee*
*If you are not completely satisfied with your purchase for any reason (excluding animal-induced or customer-induced damage) during your first 60 days after you receive your originally purchased collar, you may return it to us for a refund of your purchase price (less $25 shipping, handling and taxes, where applicable) according to our terms and conditions.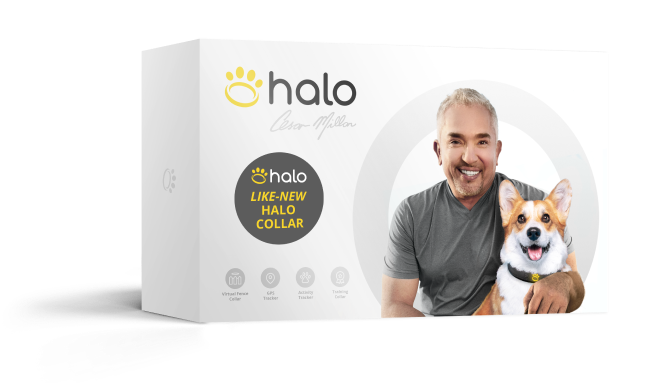 Shop
Like-New

Halo Collars