Some of the best ideas are born out of the greatest need.
Every animal-lover knows how difficult it can be to say goodbye. In 2017 our founder, Ken Ehrman, saw this first-hand when his two young nieces lost their dog, Ruby, after she ventured out of the yard and was hit by a passing car.
Ken saw that there were numerous problems with existing dog safety products. He was astounded by the number of dogs who are hurt or killed because they escape their fences, or their in-ground wire is cut, or they weren't properly trained, or purely because the cost for owners to install any fence was too high.
Ken has pioneered safety and tracking developments in the Internet of Things (IoT) industry with his brother, Michael, for over 25 years. Together, they developed technological advancements in the safety and tracking industry that are trusted by some of the world's most demanding companies—and have saved countless lives in the transportation industry.
So, Ken decided to apply his expertise and use the latest and greatest developments in IoT to create a solution that would give his nieces—and pet parents everywhere—the ultimate safety and peace of mind.
Ken sought out the best technology and dog experts to make this concept a reality. He brought in Cesar Millan, the greatest dog psychology guru in the world, and built a team that fused Ken's own experience, with his brother Michael's advanced technical expertise, and Cesar Millan's world-renowned dog psychology methods. They partnered with trusted global leaders in app and hardware development to make sure this new system would offer the most complete protection possible.
Together, they founded Halo with their shared vision to create this unique combination of smart technology, and Cesar's "natural, simple, profound" approach to dog psychology. This made Halo into what it is now: the world's newest and most effective smart fence, smart training and smart collar system for dogs.
We hope your best friends love it as much as ours do.
—The Halo Team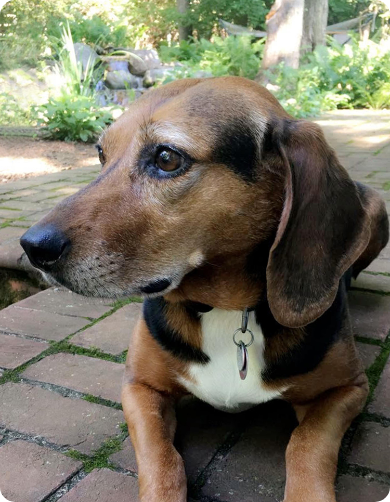 The Peace of Mind You Deserve
We're a team of technology and dog experts who have built the world's most complete safety and training solution for dogs.
Safety
We put safety above everything else. Other "smart" fences notify you after your dog is unsafe. We've developed an advanced suite of smart solutions to protect and prevent safety issues.
Communication
The Halo system uses next-gen communication technology and expert training to teach you to "speak dog" effectively and intuitively—with Cesar Millan leading the way.
Freedom
Halo gives you the peace of mind to take your dog with you wherever you go. From the backyard to the beach, Halo keeps you connected to your pup at all times.
To make our vision a reality, we've built the best possible team of experts.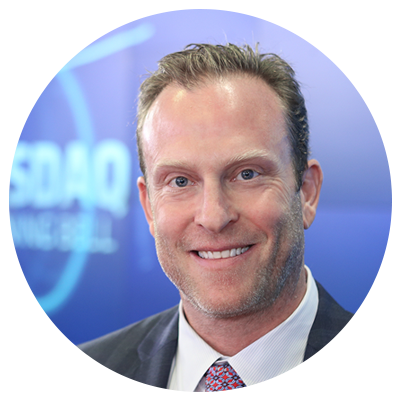 Ken Ehrman
Founding & Managing Partner
Ken is a technology and safety visionary, who has spent 25+ years pioneering IoT innovations. As the founder of I.D. Systems (now PWFL:NASDAQ), he has 40+ patents that have revolutionized efficiency and worker safety for the biggest and most demanding companies in the world. He is now leveraging his industry relationships and expertise to bring best-in-class safety solutions to dogs and dog lovers.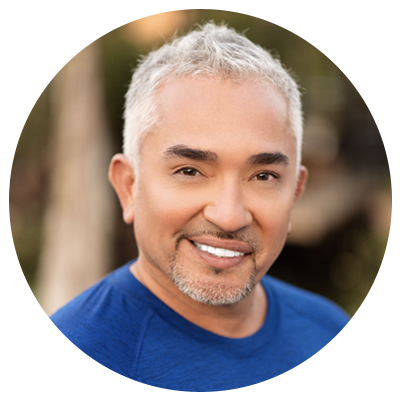 Cesar Millan
Founding Partner
Internationally recognized as the "Dog Whisperer," Cesar Millan is a world-renowned dog psychology expert who has starred in numerous TV shows, and is a best-selling author. Cesar's mission is to train humans, rehabilitate dogs, and improve the trust, respect, and love between humans and dogs everywhere. He provides the "secret sauce" that ensures Halo works naturally for all dogs.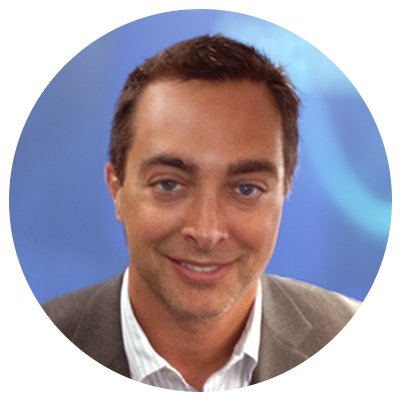 Michael Ehrman
Founding Partner
Michael spent 24 years as CTO of I.D. Systems.  With his unparalleled knowledge of wireless devices and systems, Michael has 30+ patents and has launched 100+ innovative IoT products, currently in use on over 500,000 industrial and commercial vehicles around the globe.  He is Halo's technology leader, putting his proven, world-class design practices and solutions into your dog's Halo. 
We aim to build a better life for each Halo dog, and a better world for every dog, everywhere.
Roadside Safety
A staggering number of dogs are hit by cars in preventable accidents every year. We aim to eliminate that number for good. The Halo system was designed to work with your dog's instincts to keep them inside their fences and out of harm's way.

Holistic Home Life
Almost half of all dogs surrendered to shelters are given up because people think their behavior "problems" can't be fixed. We want every dog to have their forever home, so we've developed a repeatable training program that will teach you how to rehabilitate problem behaviors.

No More Lost Dogs
Over 10 Million pets are lost every year; that's 1 out of 3. Most make it back home, but many do not. Halo is the only system that can help guide your dog home if he or she gets lost. This protects your pup, and keeps them out of shelters.

Better Balance, Better Behavior
The Halo Collar provides automated and manual feedback, so that you won't be associated with the rules, boundaries, and limitations you set. Halo teaches you to be a better pack leader, and gives your dog natural guidance—so pet parenting feels like second nature. 

Live A Life Un-Leashed
Halo uses a holistic approach to help you teach your dog to respect boundaries using mental exercise, rather than physical discipline. Instead of the physical force of a leash on your dog's neck (or on you), Halo uses natural, simple, profound communication to create better boundaries—and less worry.

Freedom Any Time, Anywhere
Halo's installation-free Smart Fences make the best in safety accessible to pet owners everywhere—even if they aren't homeowners. Whether in the yard, at the dog park, at the beach, or on an adventure, Halo provides freedom and safety in any location.