Dogs are an important part of any pet parent's life, so the mere thought of leaving them behind while traveling is hard to imagine. A family vacation wouldn't be complete without your favorite four-legged furry friend by your side. The good news is the United States is home to many dog-friendly vacation destinations.
You can find amazing pet-friendly hotels, hiking trails, parks and cities from the West to the East Coast. Whether you're looking to hike up a mountain or spend your days lounging on the beach, your dog is sure to enjoy the fresh air while investigating its new surroundings. And you'll be able to relax better knowing your pet is happy.
The best thing is, with the power of the Halo GPS dog collar, you and your dog can enjoy the freedom you're accustomed to from anywhere! Instantly create GPS wireless fences so your dog can run and play while you relax – because you've earned it!
Now, check out this list of the best dog-friendly vacation spots where you can adventure with your furry friend and have a great time.
1. Asheville, North Carolina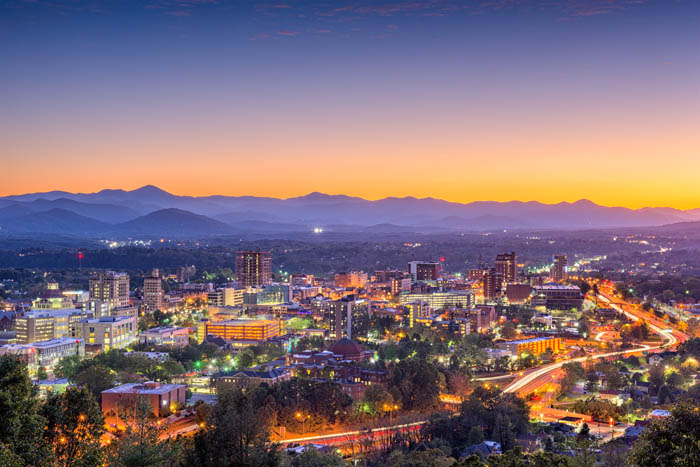 If you want to experience the great outdoors with your dog, Asheville is the perfect place for nature lovers. Take a trek through the Blue Ridge Mountains or a leisurely drive up the Blue Ridge Parkway with the windows down so you and your dog can take in the sights. The city also has an abundance of dog-friendly hotels and campgrounds. Stay at the Aloft Asheville Downtown to enjoy the bustling city or Lake Powhatan Campground, which allows leashed dogs.
The area offers plenty of dog-friendly hiking trails through its national forests. You can also take your dog to River Park, a fenced-in dog park with plenty of shaded paths to wander. If you decide to check out the historic Biltmore Estate, it provides kennels for pets while you explore the interior.
2. Bar Harbor, Maine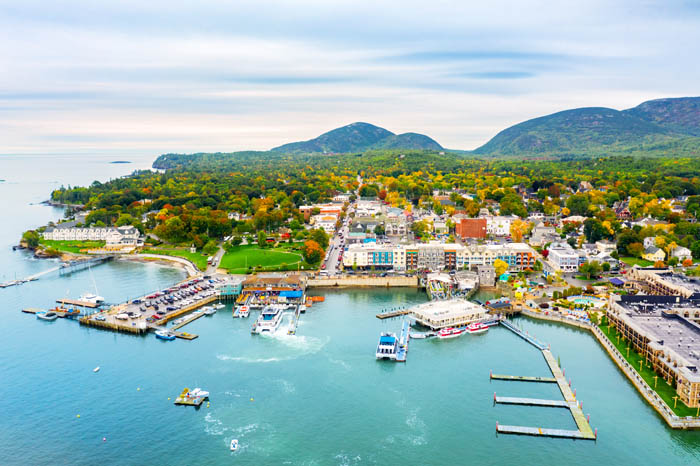 This pet-friendly destination is perfect for dog owners who plan on spending most of their vacation hiking. Acadia National Park is one of the most pet-friendly national parks in the country, and most of its hiking trails are open for you to explore with your four-legged friend. Spend time kayaking, camping or taking a scenic tour through the park with one of the dog-friendly shuttle rides.
You can also take your pet out on the water. Bunker Mail Boat Ferry and Sea Princess Scenic Nature Cruises – both allow canine passengers. Whether you have a big or small dog, Bar Harbor also offers several pet-friendly hotels to relax after a long day of adventuring.
3. Sedona, Arizona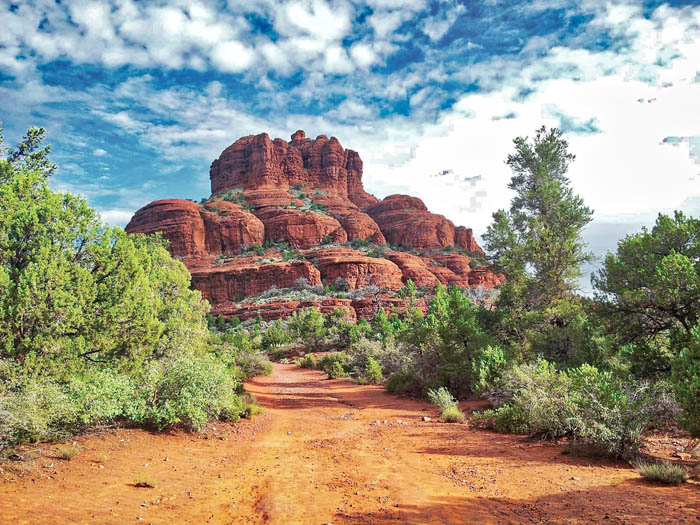 Pet parents can enjoy the rocky terrain of Sedona with their dogs in tow. Located just outside the city, Slide Rock State Park offers several hiking trails and dog-friendly tours, which include backpacking, camping and visiting historic Indian ruins. Take your furry companion on a Red Rock Magic Trolley Tour, and reward them with a delicious treat at the Whiskers Barkery in the Sinagua Plaza.
Sedona is also one of those dog-friendly cities that has plenty of lodging for you and your best friend. Book a room at the Arabella Hotel, where your dog can enjoy treats and a fenced-in dog park on the property. You can also visit the Sedona Dog Park in the city, which allows dogs of any size and has a large area for off-leash roaming.
4. Bend, Oregon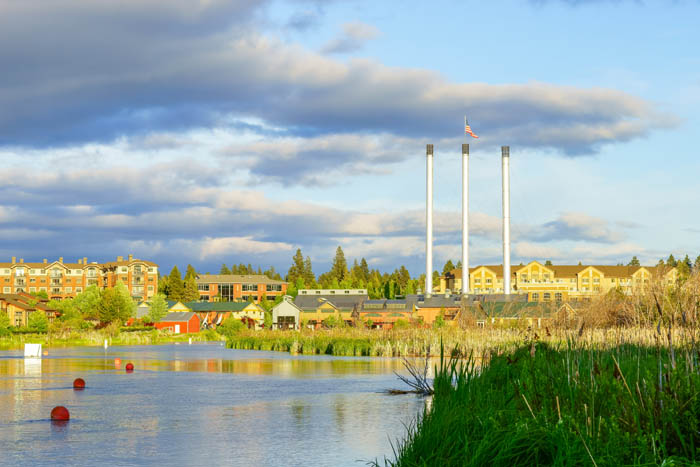 Out of all the dog-friendly destinations, Bend is said to have one of the highest dog populations, with nearly half of all residents listed as pet owners. There are plenty of dog-friendly establishments in the city, such as food truck parks, outdoor areas and the award-winning Deschutes Brewery, which will happily welcome your pooch.
Located in Central Oregon, there are endless walking trails you can roam, such as the Deschutes Walking Trail or Farewell Bend Park path. During the winter, make use of the North Fork Trail, which is perfect for frolicking in the snow or cross-country skiing.
5. San Diego, California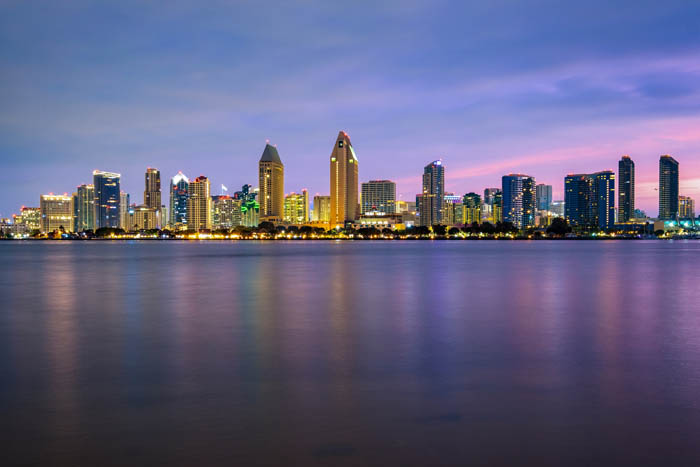 San Diego is the go-to destination for dog-friendly beaches. Enjoy endless miles of sandy shoreline with your furry sidekick. If your dog likes to dig in the sand, there are plenty of pet-friendly beaches to choose from, including Dog Beach, Fiesta Island or Mission Bay Park. Book your next vacation in July and be in town for the Unleashed Surf Dog competition at Imperial Beach.
After having fun in the sun, you can find numerous dog parks at Balboa Park or take off for Cowles Mountain, where you're sure to find a hiking trail to explore with your companion. There are also plenty of beachside hotels and house rentals that are happy to have your dog as a guest.
6. Grand Haven, Michigan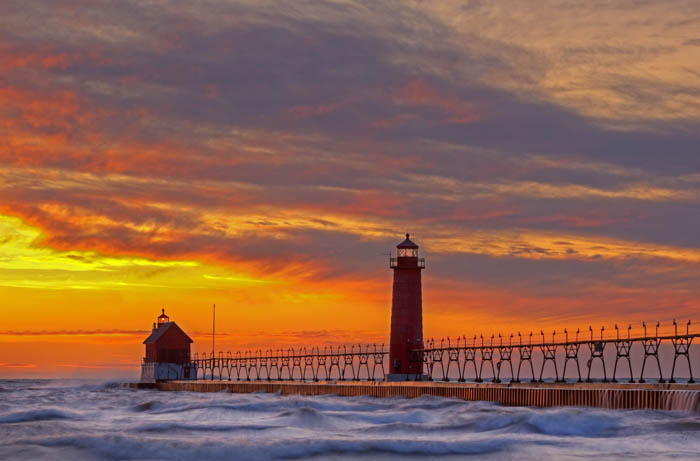 Grand Haven is a picturesque town perfect for dog-friendly vacations located on the shores of Lake Michigan. The city has a dog-friendly beach where you can soak up the sun and enjoy the water with your pup. Many restaurants in Grand Haven have outdoor patios that will happily make pet accommodations.
Grab a bite to eat before hitting the Must Love Dogs Boutique & Spa in the downtown area, where your dog is welcome to enter the store and sniff around. You can then relax at the Serendipity Resort & Suites or Lake Michigan Cottages, both of which offer pet-friendly units.
7. Sanibel Island, Florida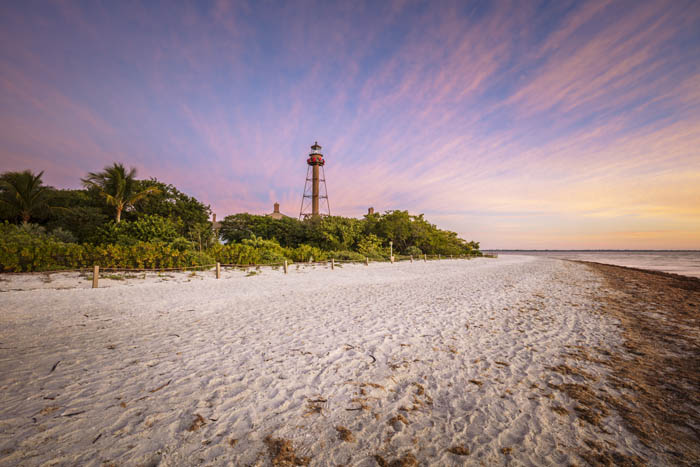 Florida's Sanibel Island is a popular vacation destination where nearly all the beaches are dog-friendly. Check out Gulfside Beach and take advantage of the barbecue grills, picnic areas and outdoor showers. Many hotels, vacation rentals and restaurants in the area are happy to accommodate your dog.
The island is also home to the J.N. Ding Darling Wildlife Refuge, one of the largest mangrove ecosystems in the country. With your dog on a leash, you're welcome to explore the refuge by foot or take a scenic drive along the public access road.
8. Austin, Texas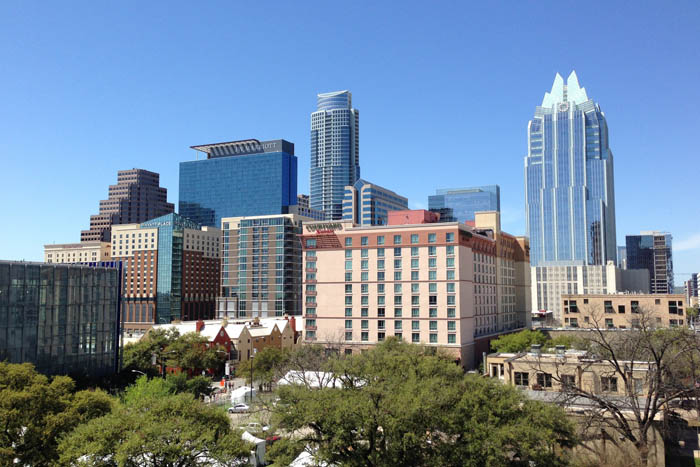 Austin offers a range of pet-friendly restaurants and green spaces for your dog to visit. The Texas State Capitol allows leashed dogs to roam the lawns. You can also find dozens of restaurants, such as the Yard Bar, serving human entrees and pet treats. If your pet loves being in nature, head out to Lady Bird Lake to check out the trails or go kayaking.
Take a break from the bustling city and explore waterfalls at Barton Creek Greenbelt Preserve or the nearby Barton Creek Farmers Market, which showcases local farmers and vendors. You just might find some vendors selling dog food or accessories while you're there!
9. Colorado Springs, Colorado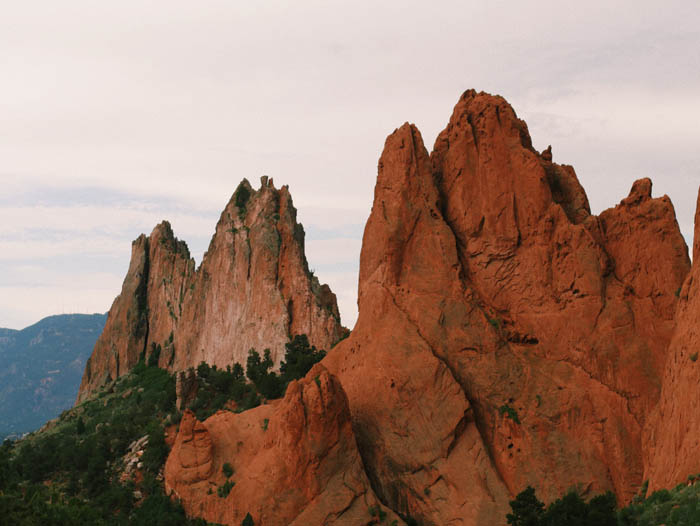 If you make it out to Colorado Springs, visiting Pub Dog Colorado is a must. It's the first and only restaurant in the state that allows dogs to dine inside with their owners. It also offers a spacious outdoor area where dogs can roam off-leash and socialize with other pups. The restaurant is so on-theme that human entrees are served in dog bowls.
After finishing your meal, take your dog hiking up Pikes Peak or through the red rocks of the Garden of Gods Park, where you'll find more than 20 miles of trails. Your dog is sure to love the different scents it'll come across.
10. Lake Placid, New York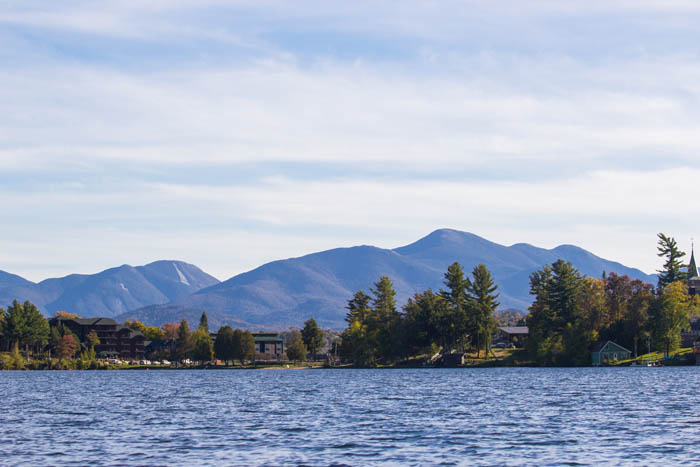 Lake Placid is a great outdoor destination located in the Adirondack Mountains, far away from the bustle of the city. Hang out by the beaches, go for a stroll around Mirror Lake or take advantage of skiing during the off-season. The Lake Placid Lodge gladly hosts pets and offers luxury amenities for the ultimate vacation.
Main Street is also a delight and offers a variety of shops and restaurants, including Lisa G's, which serves up delicious classic American dishes. You're sure to make fond memories with your dog during this mountain getaway.
Take a Worry-Free Getaway
With Halo Collar, there's no need to worry about finding a fenced-in play area for your dog. If you're traveling by RV, then checkout our guide to better RV travel with your dog while using Halo's wireless dog fence system. Simply set up your GPS dog fence using the Halo Collar app and let the collar do the rest. It's time to relax – let us help.