Many pet parents take time and a lot of consideration in choosing a name for their new pup. Should you use a pop culture name like Baby Yoda or Doja Cat? Should you use a human name like Billy or Sarah? Finding the perfect dog names with so many potential options can be difficult.
If you're having trouble deciding on pet names, this list of some of the most popular dog names and what they mean might help. Continue reading to learn some of the most common dog names for puppies, whether baby boys or baby girls.
Popular Male Dog Names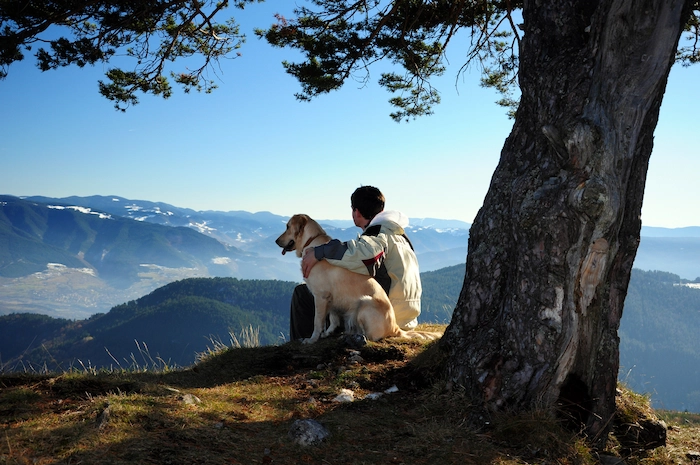 Here are a few of the top male dog names, with details on what they mean so you can find the perfect fit for your puppy's personality.
Max
Max is a traditional dog name that you'll find in classic literature and pop culture. The name has German, English and Aboriginal roots, in which its meaning is "greatest." It's the perfect dog name for your great pup and is a popular human name to give any pet.
Charlie
Charlie is another of the classic dog names you've definitely heard before. The name derives from a German word that translates to "free man." Thanks to its meaning, Charlie would be an excellent name for a rescue pup.
Watson
Watson was the name of Sherlock Holmes's most faithful companion and trusted confidant. It could be the perfect name if your new little boy was an immediately loving and loyal companion. Did you adopt two dogs together? Holmes and Watson could be an adorable pair of dog names for the new best friends.
Cooper
Will your new puppy grow up to be a strong working dog? Cooper is a classic dog name that originates from an Old English word meaning "barrel maker." It's been a beloved name for dogs that work on farms or ranches for decades. Cooper could also be an excellent name for a dog that works providing medical or police-related services.
Popular Female Dog Names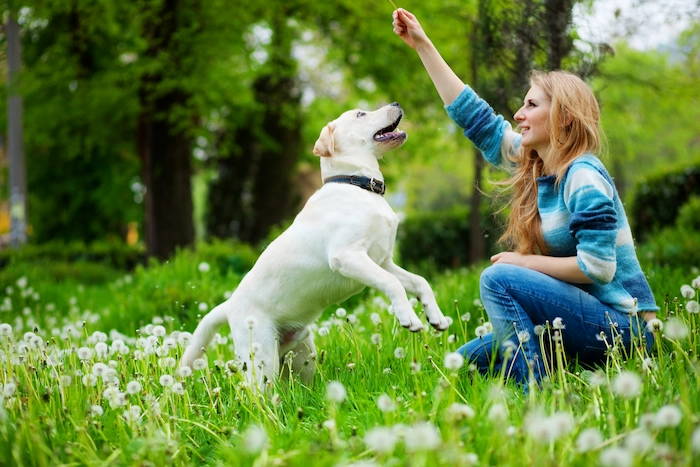 Popular dog names for girl dogs are listed below with what they mean so you can consider the right puppy names for your girl's unique personality.
Bella
Bella is a popular name not just for human parents but for dog parents as well. It's been one of the most popular baby names for quite some time. The name means "beautiful" in Italian, making it the perfect choice for a gorgeous little pup who immediately caught your eye.
Luna
Luna is another most popular name that has Italian origins. In Roman mythology, Luna is the goddess of the moon. Because the moon has been linked with feminism, enlightenment and love in popular culture throughout history, Luna could be the right name for an extra-loving, dainty pup.
Arya
Any Game of Thrones fans in the house? If so, you'll recognize Arya as the name of the youngest Stark sibling. If your dog is small but brave and strong, with a lot of energy, Arya could be the perfect namesake.
Chanel
Is your new puppy a little diva? Chanel is a fancy name for a fancy pup, originating from the high-fashion brand loved by many. It's also an excellent name for any French breed or designer dog, as France and fashion are the foundations of Chanel.
Harriet
Harriet is an excellent choice if you're a fan of beautiful classical names. The name was once a fan favorite for human parents and means "home-ruler." So if your little girl pup rules your home like a queen, Harriet might be a great name for her.
Most Popular Dog Names That Are Unisex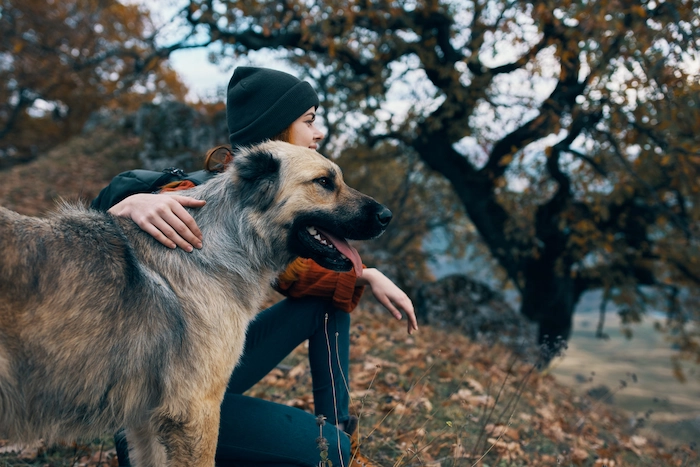 Some pet parents prefer dogs to be named in a way that isn't distinctly male or female. Unisex names are a great option if this applies to you. A few of the most popular unisex dog names are listed below, with details on their meaning.
Chaplin
This name is, of course, the surname of Charlie Chaplin, one of the most iconic silent film stars in history. Chaplin would be the perfect name for an energetic, personable puppy that's a bit of a comedian. Although this name was initially meant for a male dog, it could also work for a female puppy.
River
Does your new puppy feel most at home when exploring the great outdoors? Or does it love being in the water? River might be the name that perfectly embodies your new best friend. Although River is most often used for female dogs, it works well for males, too.
Shadow
Shadow would be a good choice for a dog that sticks close to its owner or any dark-colored dog that tends to blend into the shadows. Although this name is really common for cats, it works great for dogs, too. Plus, it's entirely nonbinary, so it's suitable for both males and females.
Pixel
If you want something modern and fun, Pixel could be a great choice. It's a cute name for a boy or girl dog and might be perfect if you or your partner is a graphic designer or works with computers in some way.
Marley
This unisex dog name got a lot of attention from the movie Marley and Me. It's been a popular name choice for dogs of both genders and could be the right one for your new puppy. Drawing inspiration from the movie, Marley would be a great name for a good-hearted but goofy dog that's a handful but means well.
Pet Parents Rely on Halo Collar
Finding the perfect dog names for new pets is important, but so is keeping them safe. After you've settled on the perfect name for your new dog, you won't have to have to call it often to keep your dog in the yard if you use a Halo Collar. Halo Collar is an all-in-one dog safety solution that uses a wireless fence to keep dogs aged 5 months and older contained on your property.